Nameplates or Rating Plates as they are also known are frequently used for aesthetic or informative applications. The most common nameplates we produce is in fact metal, they are mainly used for applications that require high levels of durability including motor casting, outdoor warning signs, information rating plates and industrial applications.
Printed nameplates are used across many different sectors, from simple manufacturing information as to where something has been made, through to displaying important safety details on equipment so that it is used correctly. Compared to using a self-adhesive label where over the course of using the item this information can get damaged or worn out, a printed nameplate will still be as robust as the day it was first applied. Therefore making sure if the reason you are using it is to comply with directives such as quality, law or health and safety then a printed nameplate / rating plate is the product for you.
Used for Industrial Nameplate Applications
Customark can offer a wide selection of manufacturing processes to produce these nameplates. Simple spot colours can be achieved using our Screen Printing method, whereas if you require more of a full-colour image or variable data such as serial numbers we can produce via our Digital UV format. The metal nameplates / rating plates can also be chemically or laser etched.
If metal nameplates are not what you're looking for then we have plenty of other alternatives for you to consider such as Acrylic, Plastic or Traffolyte.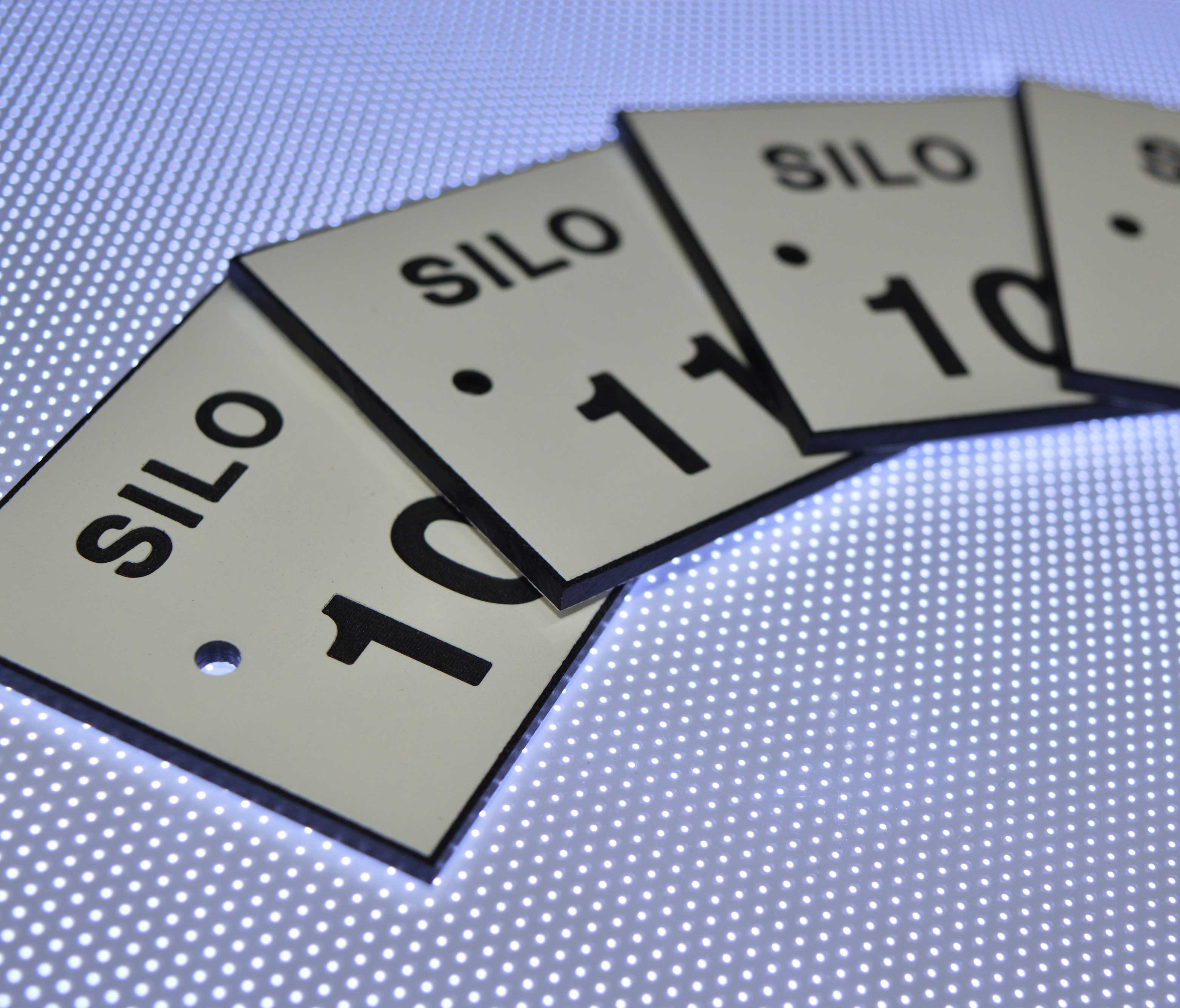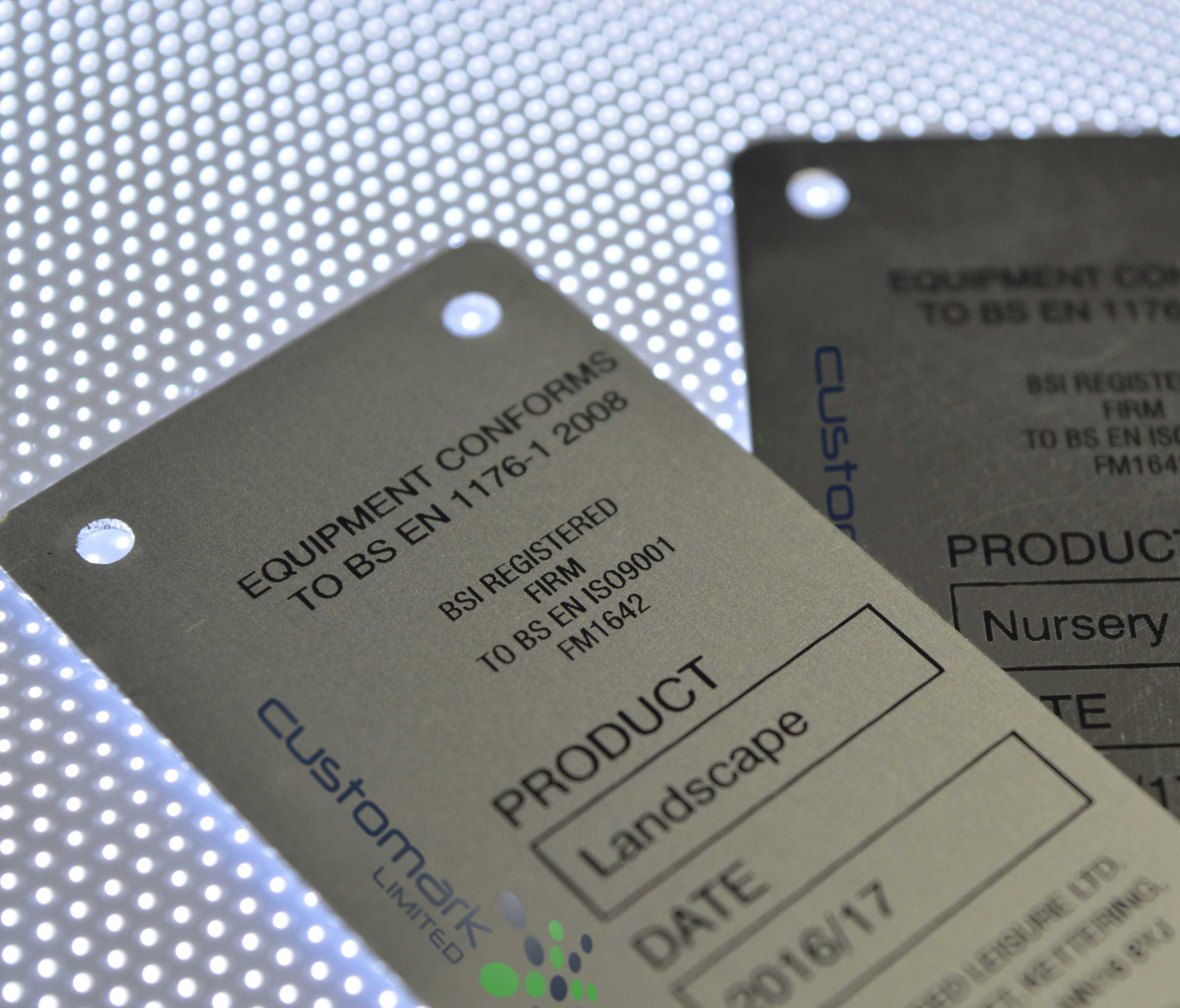 Looking for Nameplates?
Contact our customer support staff today!
If you're not sure which is the right nameplate material to suit the environment that is going to be used within, you can speak to one of our friendly estimators to discuss the right approach to your nameplate / rating plates.
Design benefits:
Resilient finish

UV stable

Available with a range of fixings, holes or adhesives

Impact-resistant rating plates


Indoor and outdoor applications
CONTACT US REGARDING Nameplates