Floor Stickers & Graphics
Maximise your Advertising Potential
Floor Stickers / Graphics are an affordable, fun and unique way to promote your brand or direct foot traffic.
At Customark Ltd we are specialist printers, so we source leading materials in order to print high-quality attention-grabbing products such as floor graphics. Our Floor Talkers are made from removable or permanent vinyl and laminated with a non-slip coating of up to an R12 safety rating, making them ideal for schools, hospitals and exit routes.
Maximise your Advertising Potential
From point of sale promotions to instructional or safety floor signage, our durable floor graphics can be printed with almost any design, for almost every floor type.
You can design your own floor graphics or customise one of our own designs, see more and order your floor stickers online via our website shop at www.floorstickers.co.uk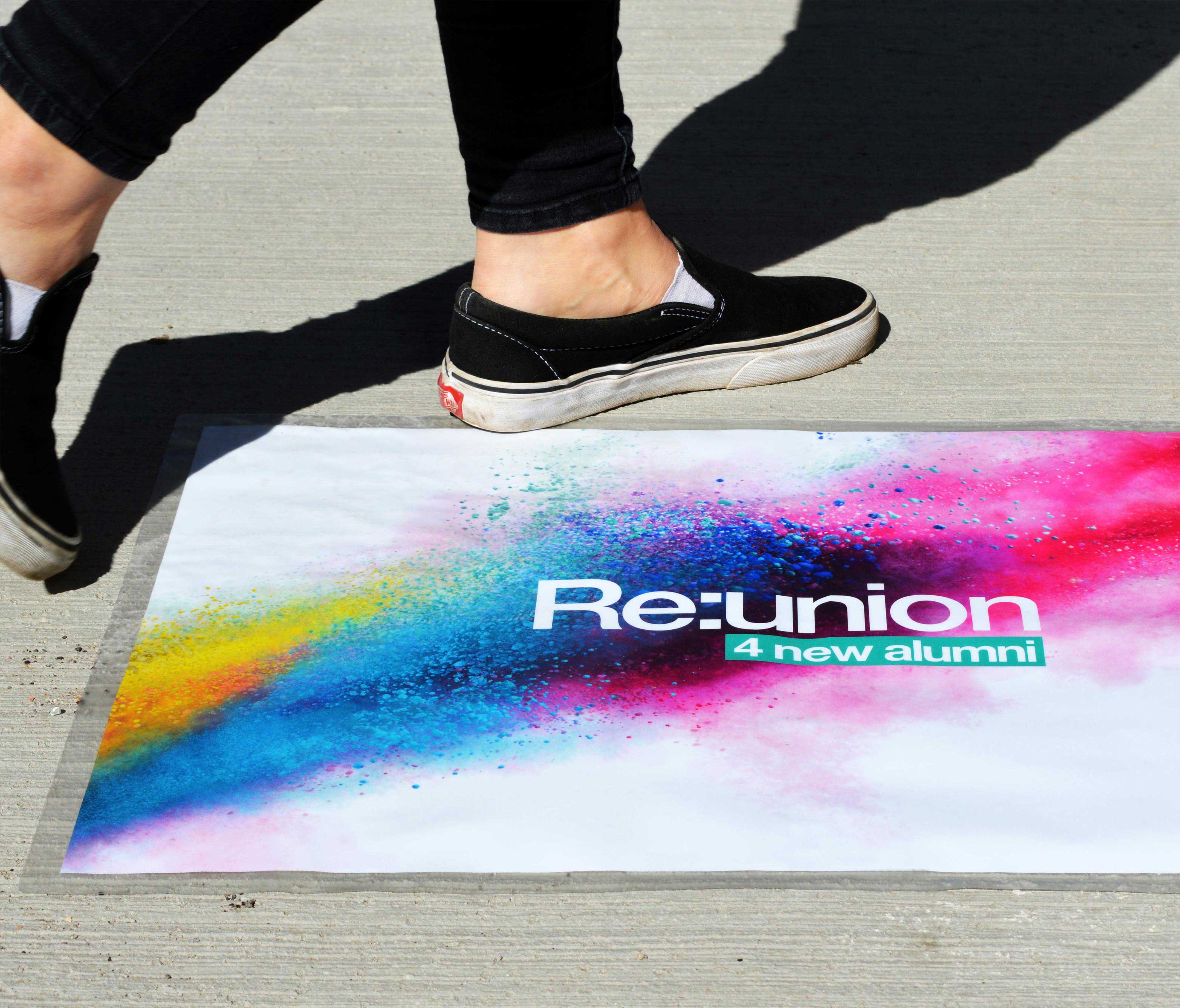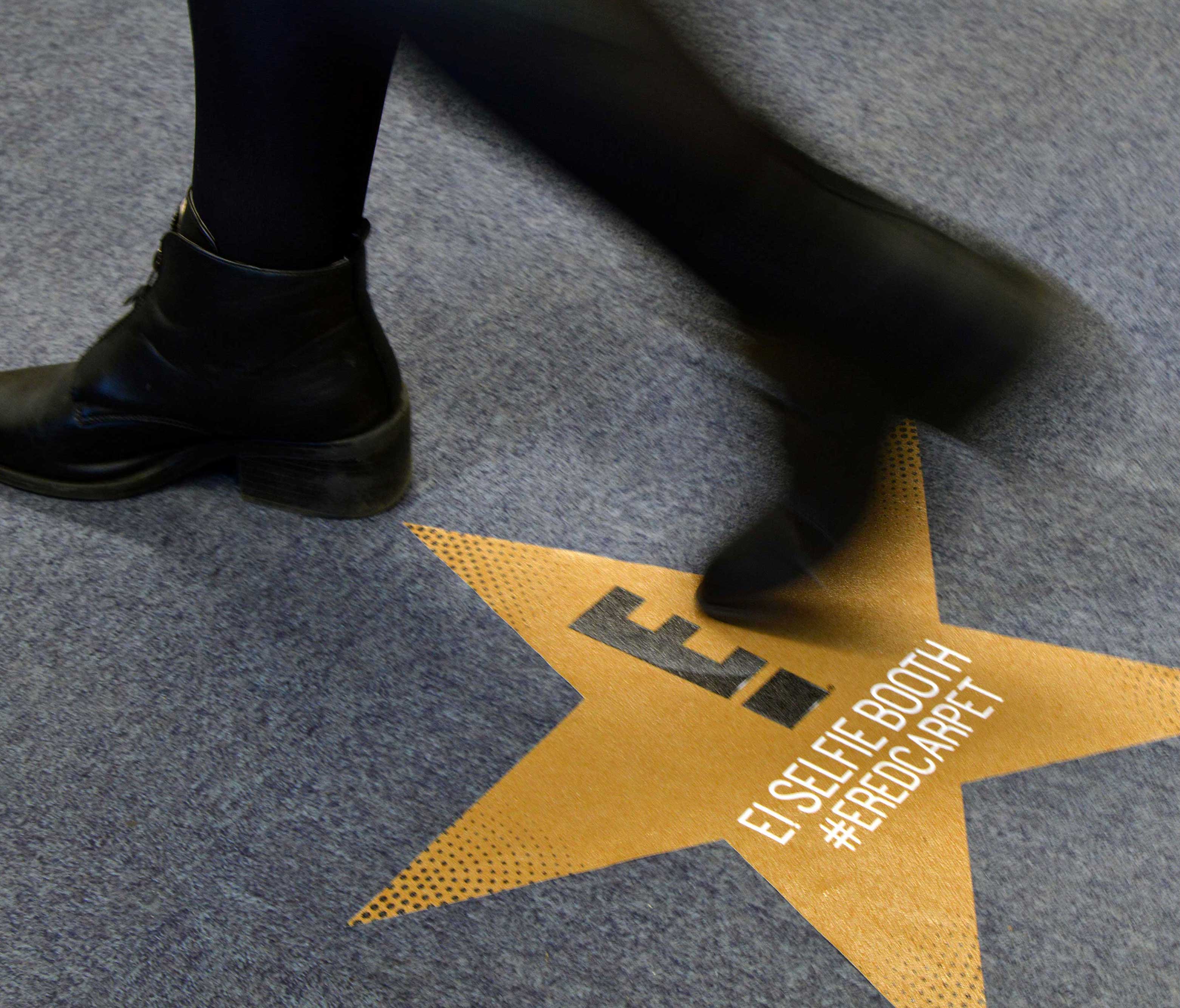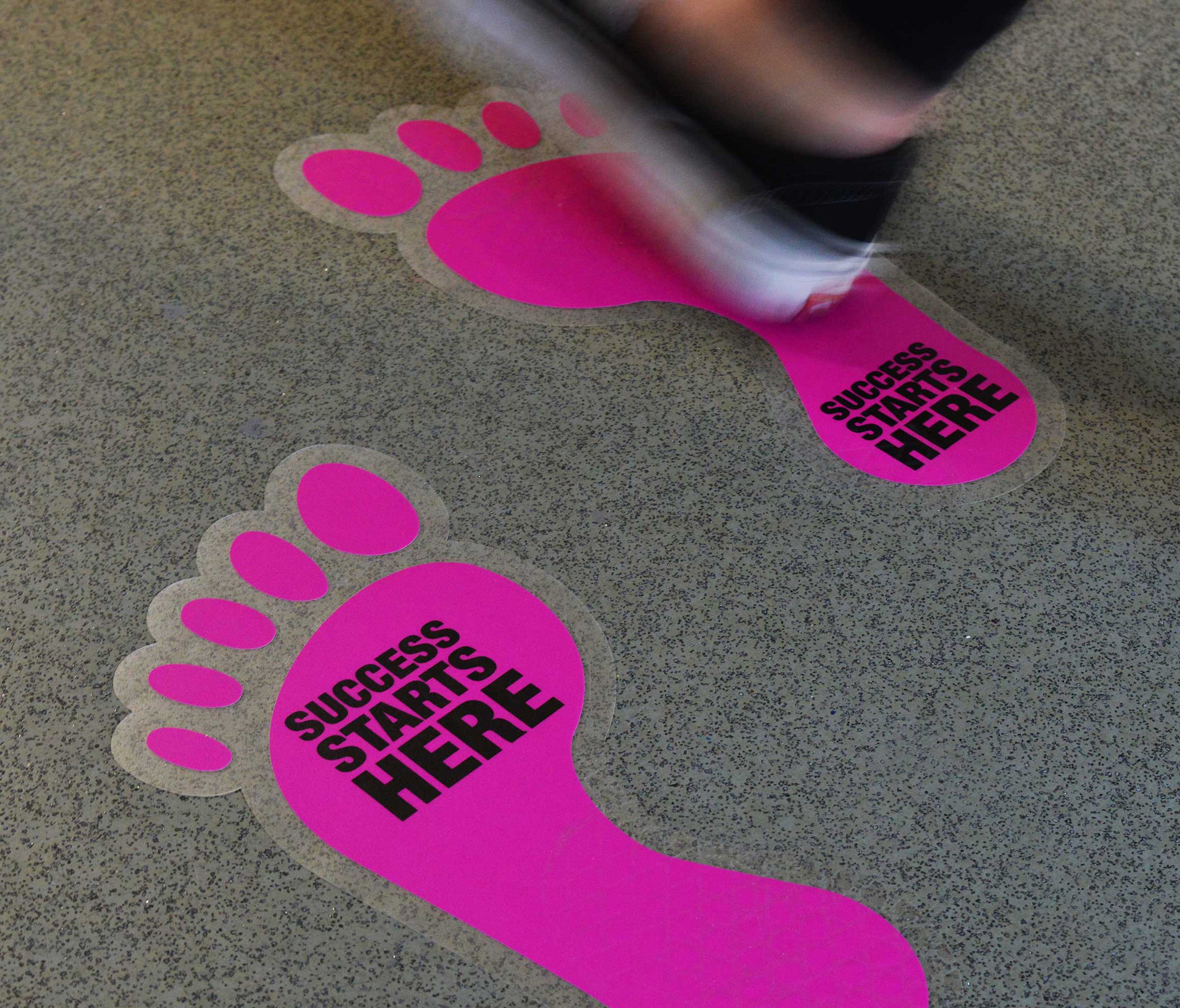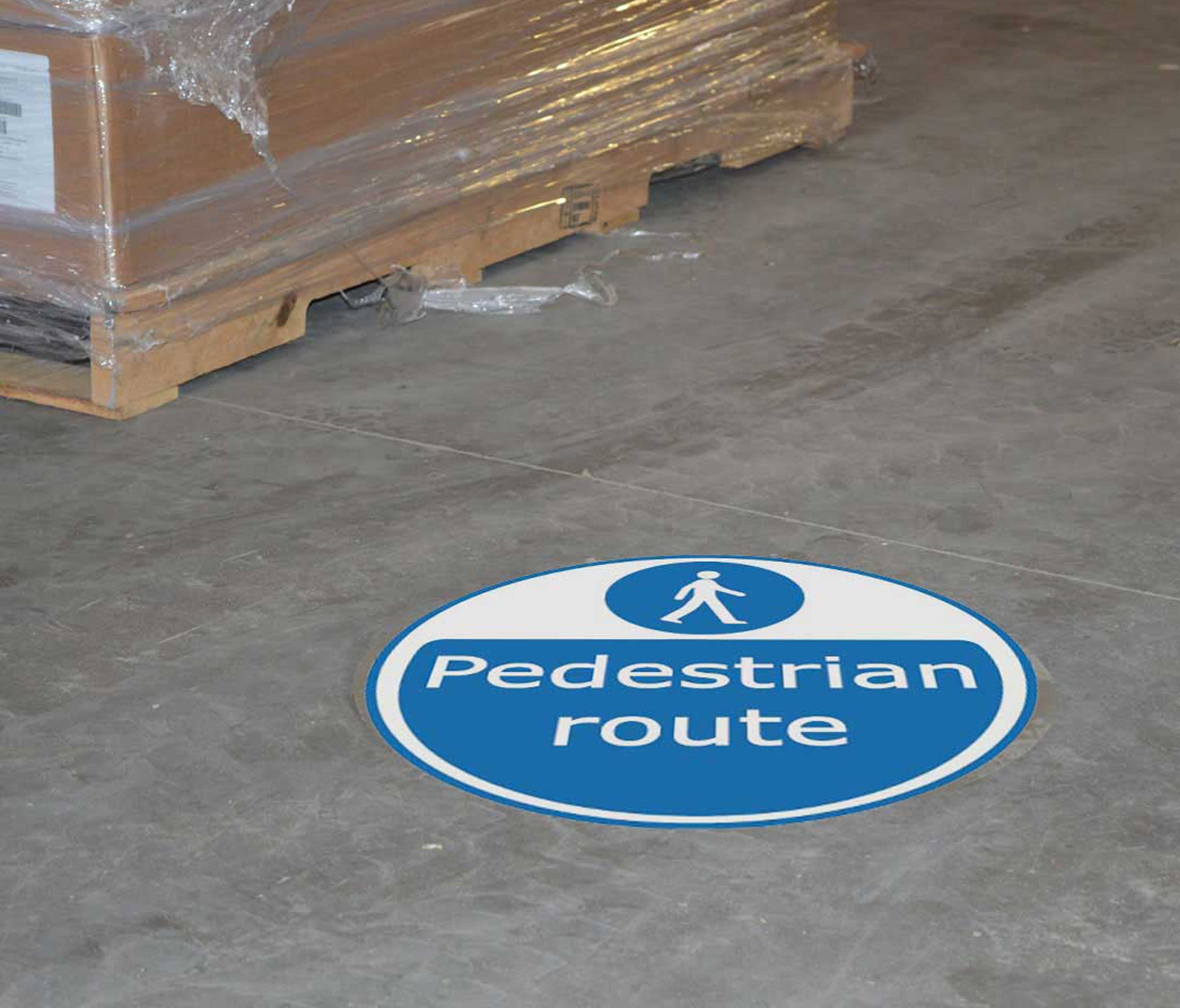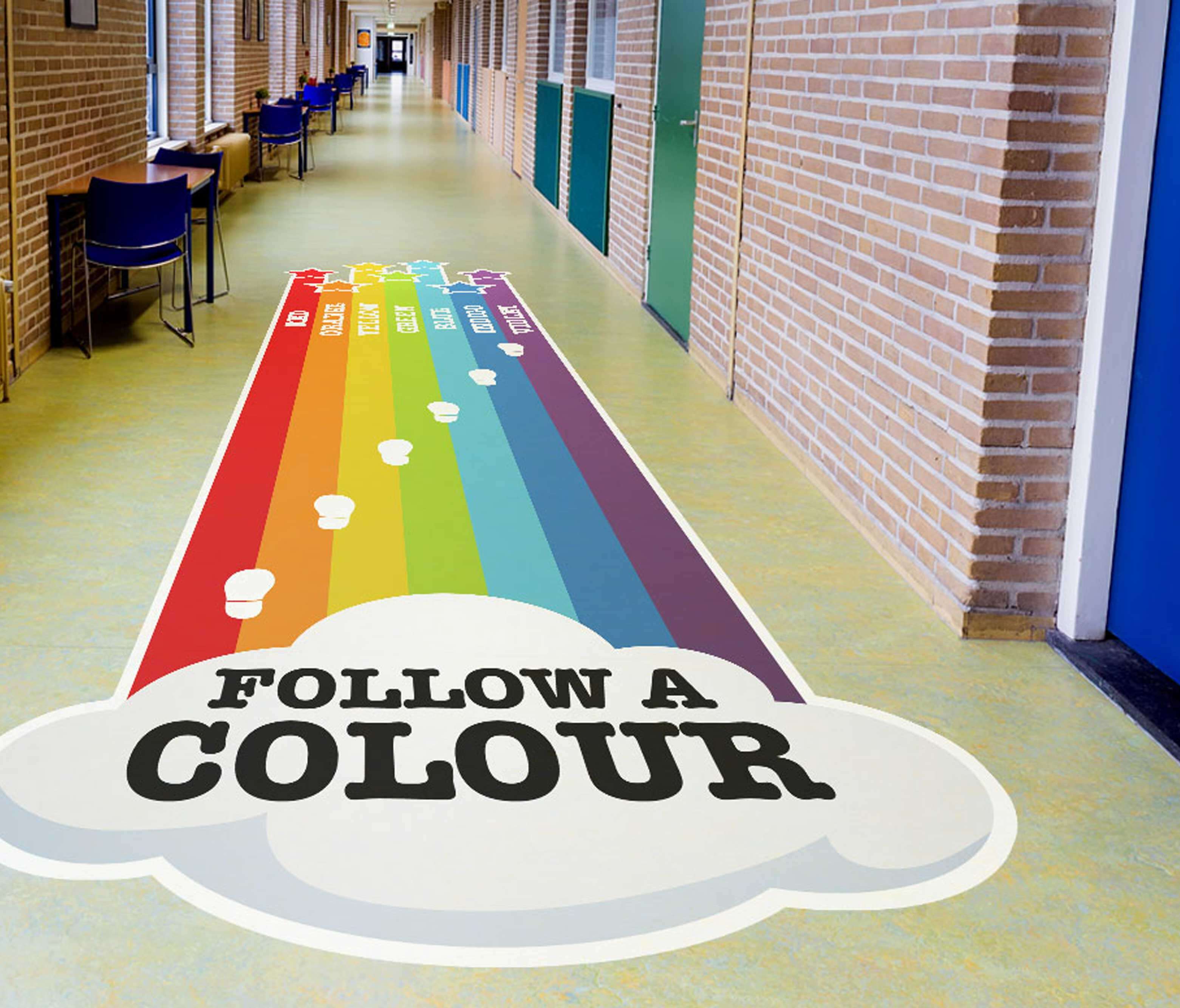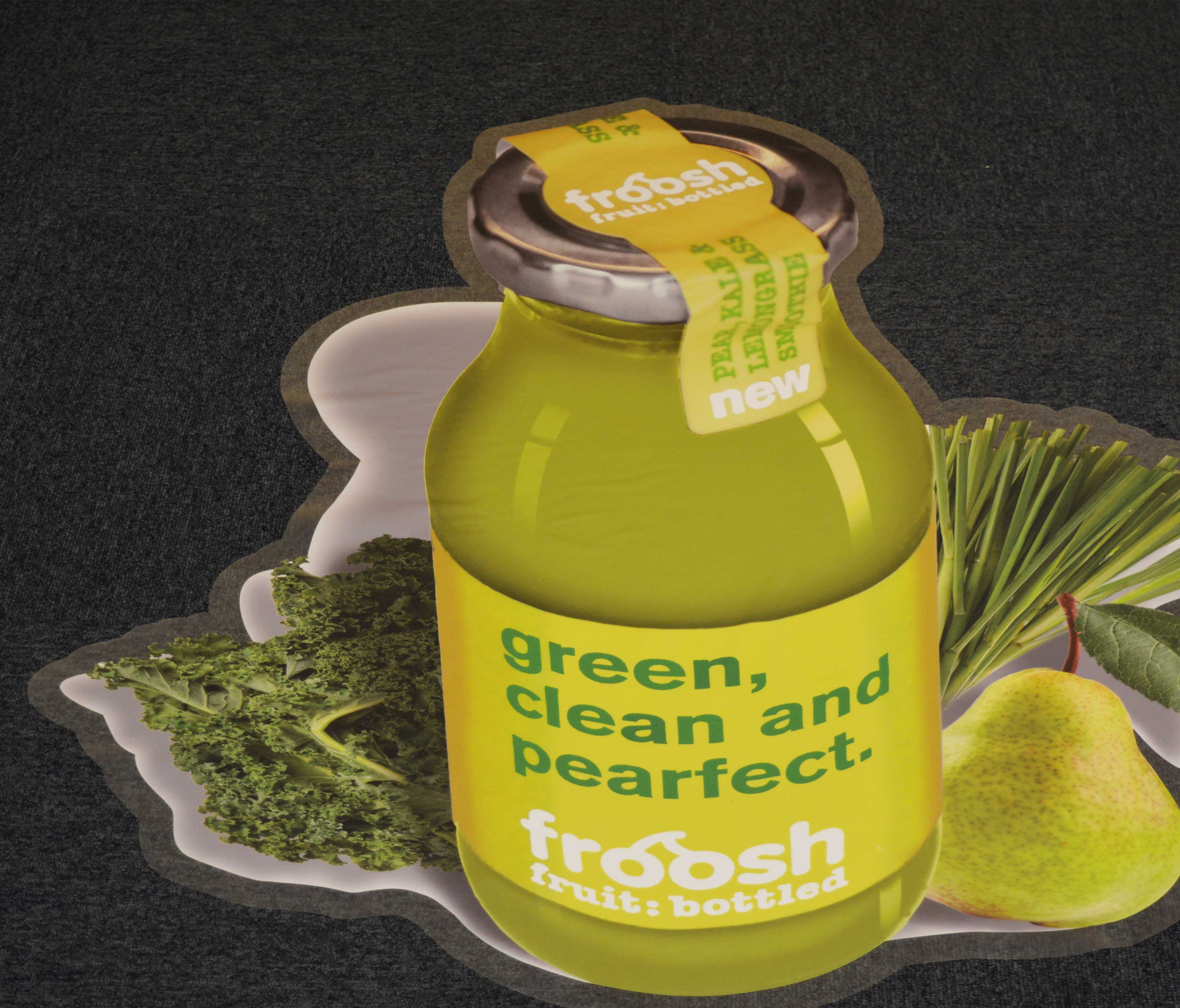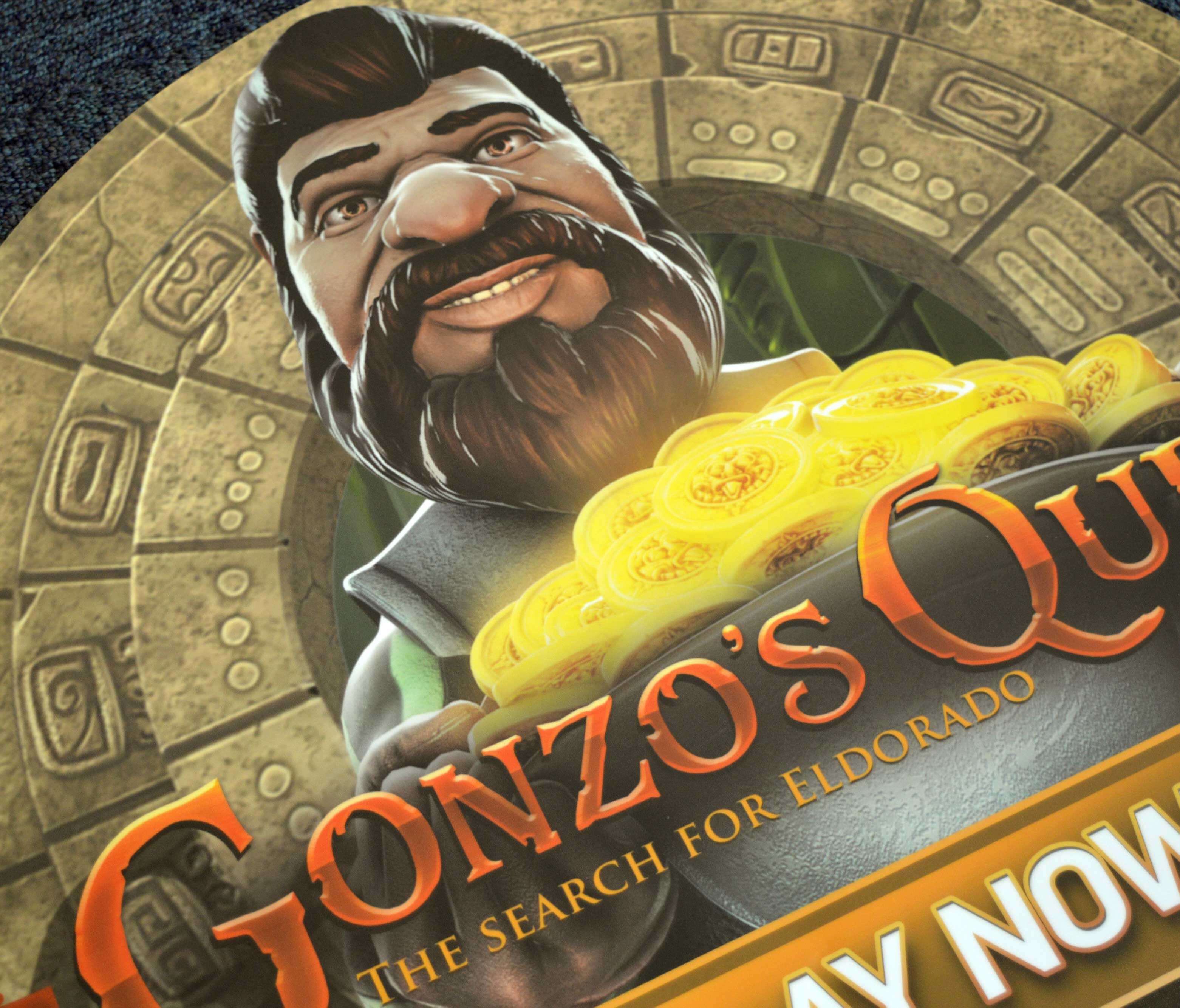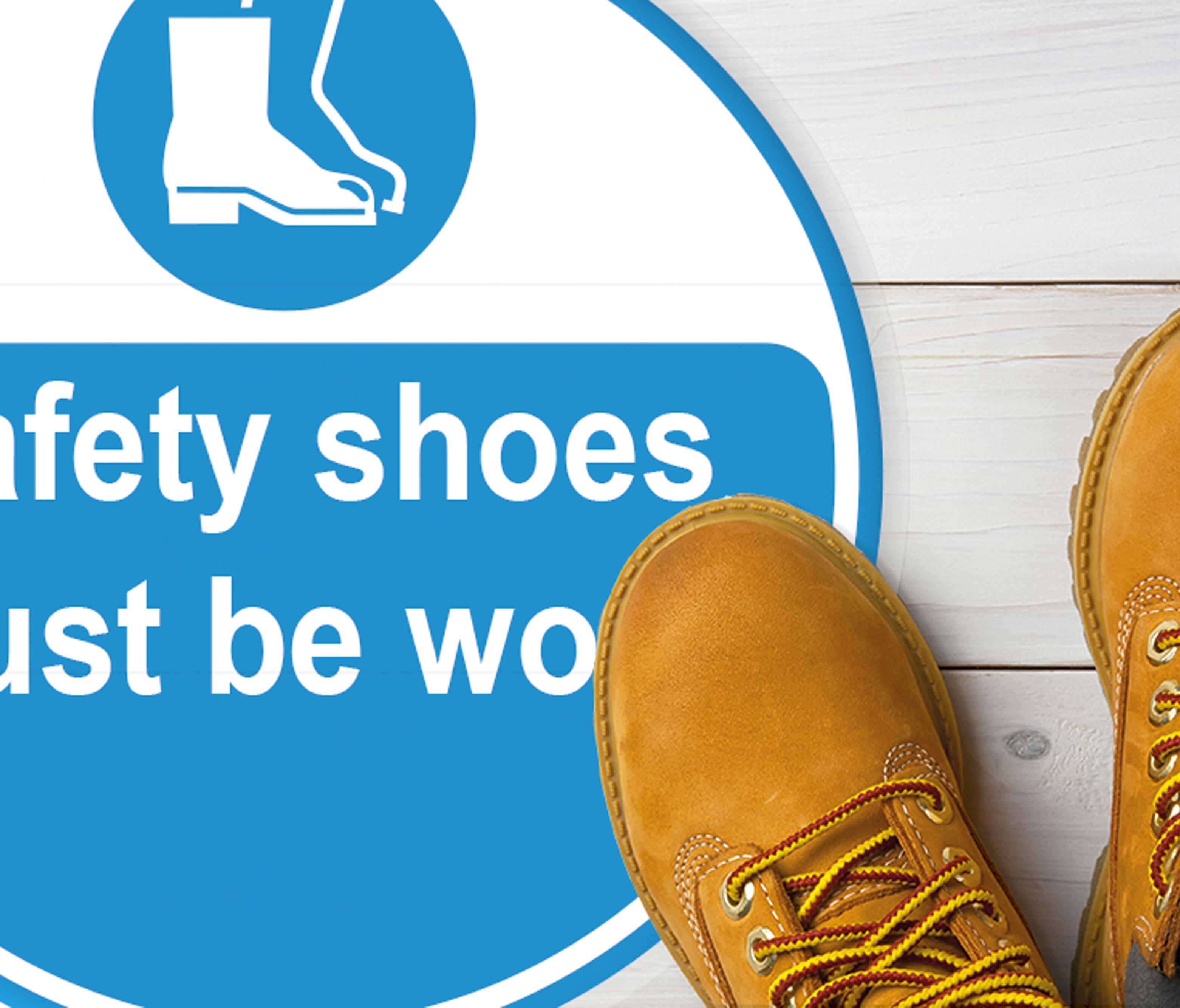 MORE INFORMATION
Why are safety ratings important when it comes to your Floor Stickers?
Often floor stickers are supplied to public places such as hospitals and schools, where floor products must comply with the legal anti-slip floor ratings. For this reason, all of the floor stickers that we produce are certified products ensuring the highest level of safety to you and your customers.
​We offer three types of floor graphics which all have a different level of safety rating, here you can find an outline to our products, this can also be used as a guide to help you find which floor stickers will be best for you.
Indoor / short term floor graphics

Our indoor short-term floor stickers are ideal for event and exhibitions, lasting up to one month; this is subject to pedestrian footfall. Printed on a peelable non-slip vinyl, these products have a non-slip safety rating according to DIN 51130 and BS 7976-2:2002 Pendulum Test for slip resistance
Floor Stickers Quick Guide
​Uses – Inside floor signage, marketing, directing foot traffic, floor artwork, decorations, unique self-promotion
Places – Play areas, event fairs / shows, museums, shop floor advertisements
Indoor / outdoor floor graphics
These floor stickers can be printed with a peelable or permanent non-slip vinyl depending on the area of use. Ideal as a long-term internal floor graphic or for short term external use (up to 6 months, depending on the amount of foot traffic) Supplied with a non-slip coating with a R11 Class Safety Rating. Rated to DIN 51130 and BGR 181 anti-slip group R11. Fire Rating ISO3795:1989. This product is scratch and water-resistant.
Floor Stickers Quick Guide
Uses – Inside or outside floor signage, marketing, directing pedestrian foot traffic, health and safety warnings, event/party decorations, floor artwork, unique self-promotion
Places – Children's play areas, event fairs/shows, museums, shop floor advertisements, hospitals, schools, universities, corridors, factory, nursery, GP surgeries, veterinary practices, exit routes, shopping centre/shop floor advertisements
Outdoor long term floor graphics

Supplied on an R12 Safety Rated permanent vinyl, intended for long term use in external areas; up to 12 months, subject to football. Our highest safety product with an R12 slip resistance and certified to DIN 51130; fire-rated according to DIN EN-13501-1. Floor graphics can be applied to almost all outdoor floor types including Asphalt, paving stones and concrete.
Floor Stickers Quick Guide
​Uses – Outdoor floor signage, directing foot traffic, floor artwork, decorations, unique self-promotion
Places – Playgrounds, car parks, leading to entrances, stairs, street paving, customer areas
Our children are delighted with the new sensory trail.  The colours are vibrant and the stickers were very easy to put down.  We highly recommend the trails as a way to promote movement breaks and to energise our learners to help them to focus on their next activity.
Helen, Head Teacher of Ormiston Primary School
CONTACT US REGARDING Floor Stickers & Graphics